1.
Uncle Boonmee Who Can Recall His Past Lives
(Apichatpong Weerasethakul, Thailand/United Kingdom/France/Germany/
Spain/Netherlands/United States)
In what is likely the Thai auteur's greatest achievement to date, Apichatpong explores not only the past lives and origins of his terminal lead, but also those of his own cinematic career - and even of his chosen medium (down to a Platonic shadow-play) - constructing a dense web of self-reference that transforms the filmmaker's reincarnation narrative into a comprehensive career reexamination.
Uncle Boonmee
is the best new film in years.
2.
Certified Copy
(Abbas Kiarostami, France/Italy/Iran)
For Kiarostami's first fiction feature shot outside his native Iran, the director makes explicit the European sources (especially Rossellini and Resnais) of his half-neorealist, half-modernist idiom, while adding a new dimension to his art: a heretofore forbidden sensuality that as always relies upon spectator participation. A major return to narrative form for Kiarostami, and the best of the recent spate of Asian-made European art films.
3.
Mysteries of Lisbon
(Raoul Ruiz, Portugal/France/Brazil)
Staging the Chinese box narrative structure of stories-within-stories-within-stories of the director's masterpiece
Three Crowns of the Sailor
(1983), within gracefully circular sequence-shots that call to mind (without conceptually replicating) the temporally unstable spaces of his very fine
Time Regained
(1999),
Mysteries of Lisbon
emerges as a summarizing achievement for the Chilean-born polyglot. Ruiz's career in 272-minute micro form.
4.
Aurora
(Cristi Puiu, Romania/France/Switzerland/Germany)
By virtue of one of the year's more comprehensive reinventions of film language, where a series of unmarked events - including a pair of double homicides - unfold within visually occluded beehive spaces, without the aid of narrative exposition, Puiu's essentially experimental
Aurora
pushes the default realism of the new Romanian cinema into truly novel (minimalist) territory. Puiu's
Crime and Punishment
has almost unparalleled staying power.
5.
Tuesday, After Christmas
(Radu Muntean, Romania)
A small masterpiece of the new Romanian cinema,
Tuesday, After Christmas
discovers a formal means of working through its love-triangle subject - physical exclusion - following an extraordinary one-shot, one-take open that maximizes bodily presence. That it is the 'other woman' who remains off-screen in Muntean's final act, after one of the year's more unsettling exchanges, insures that Tuesday, After Christmas registers as a profoundly moral work.
6.
The Social Network
(David Fincher, United States)
Justifiably anointed an instant classic of the American cinema, even if it is not quite to the level of
Zodiac
(2007), Fincher has again built his narrative around a film historical source - here no less than
Citizen Kane -
while employing a narrational strategy that generates meaning less from the distribution of bodies in spaces than from the film's lighting strategies and its mimetic scoring; that is, as a top music video artist would.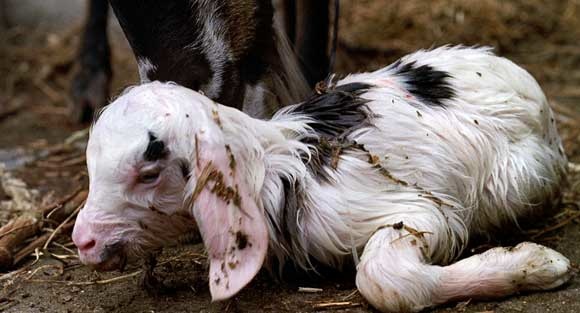 7.
Le Quattro Volte
(Michelangelo Frammartino, Italy/Germany/
Switzerland)
Echoing
Uncle Boonmee's
transmigration-of-the-soul theme,
Le Quattro Volte
charts the interconnections of the Calabrian life-cycle from man to goat to tree to charcoal. In so doing, Frammartino introduces the sense of an economy to the fiction-documentary hybrid, while also reducing man's cardinality to the cinema. With its avowedly "Pythagorean" perspective,
Le Quattro Volte
qualifies as one of 2010's true originals.
8.
My Joy
(Sergei Loznitsa, Germany/Ukraine/Netherlands)
An early contender for the defining cinematic achievement of the autocratic age of Putin, the Belarusian Loznitsa's
My Joy
divides between a verdant
Heart of Darkness
forward progress and the stasis that comes with arriving at the cursed, wintery nowhere at road's end. Loznitsa assiduously moors his narrative to his victim-lead with the second half's increasingly conspicuous digressions always returning full circle.
From a screenplay that centenarian Oliveira wrote in the early 1950s, The Strange Case of Angélica returns not only to the filmmaker's Oporto origins, but to the naissance of the cinema itself (in the documentation of Lumière and the magic Méliès). Emphasizing both poles, Oliveira introduces notable anachronism into his latest - though, of course, his screenplay dates to a moment closer to the art's origins than to the present.
10.
Unstoppable
(Tony Scott, United States)
Scott has stealthily become one of Hollywood's most timely filmmakers, producing work since
Déjà Vu (2006) that has registered the contemporary American mood with unparalleled acuity. Unstoppable proves to be another work in the same vein, commemorating post-9/11 heroism within a more exclusively immersive, classical diegetic world than his partially viewer-activated 2006 career peak. Superior action-hack filmmaking.